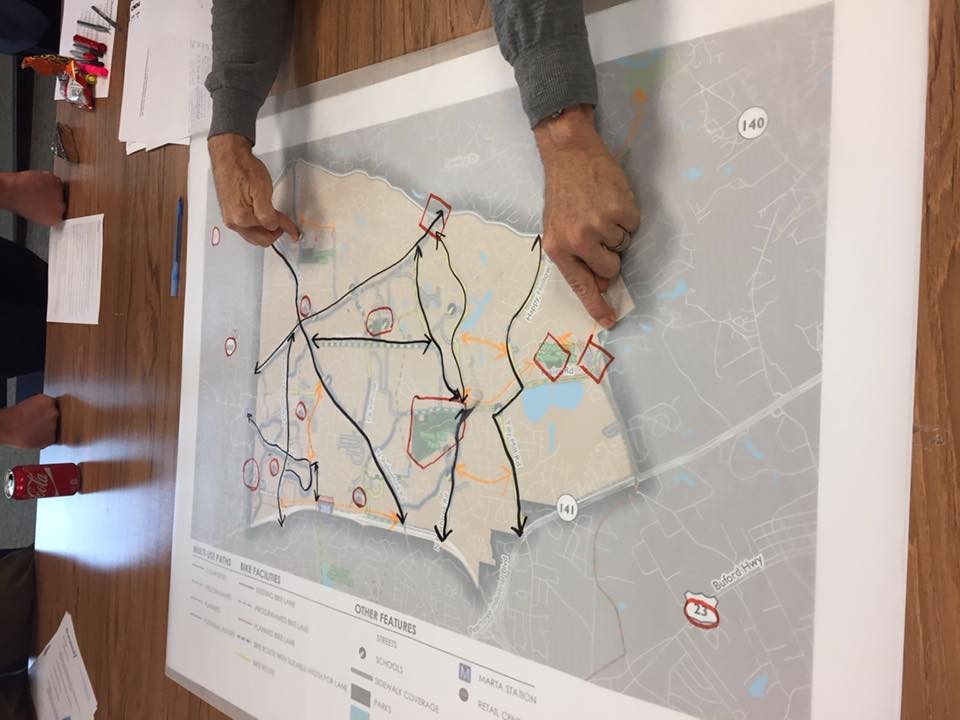 Food for thought
We're eight years in to being a city. Five since approving a transportation plan. Now it's time for an update. Want the city to focus on safety first in how we spend our transportation funds? How about traffic calming? How about continuing to build out our greenway / multi-use trail network, including areas north of Mt. Vernon? How about building protected & separated bike lanes along Ashford Dunwoody? How about reducing speeds to 25 mph in our "villages"? And from 45 to 35 mph on Ashford Dunwoody? How about making motor vehicle lane width citywide a maximum of 10-ft? How about getting rid of the "Level of Service" measurement, where the goal is to have faster & more cars go through during rush hour? Instead, how about measuring Vehicle Miles Traveled with every new development study, with the goal of the city LOWERING our total motor vehicle miles traveled? How about wayfinding signs that say something like, "It's a 5 minute bike ride or a 15 minute walk to the Dunwoody Nature Center"? Imagine having these signs around our city that actually highlighted our amenities and communicated their locations to residents & visitors. How about more mid-block protected & raised pedestrian crosswalks along high-traffic streets like Mt. Vernon & Chamblee Dunwoody? How about adding elements along our major "cut through" streets that let our neighbors that are coming from North Fulton & Gwinnett know that PEOPLE LIVE HERE. PLEASE DRIVE SLOWLY?
Take the Survey
With this in context, please provide your input for Dunwoody's updated transportation plan, objectives & funding priorities. Please answer the survey today. Click HERE
Background
In 2011, Dunwoody adopted our first Comprehensive Transportation Plan (Click HERE).We're in the midst of an update, with a public information open house scheduled sometime in late winter / early spring 2017, and council adoption following. The focus on the update includes enhancing and clarifying pedestrian and bicycle infrastructure. And of course, we at Bike Walk Dunwoody really, really LOVE that. After all, our city has been kicking some butt when it comes to building out a network of sidewalks, trails and bike lanes. With each year, we get closer to connecting that network. Both inside our city limits and looking at regional connections. With the right amount of support from our neighboring cities, perhaps as short as five years from now we could jump on our bikes in Dunwoody and ride on a trail all the way to Alabama, Stone Mountain, Ponce City Market, or Cumming. All without getting on a road!
Bike/ Ped Focus Group
The City has been gracious to ask fellow residents for feedback on safe, best practices of pedestrian & bicycle facilities. We're happy to be a part of it. We had an initial meeting in November and had some great conversation, and cake, too!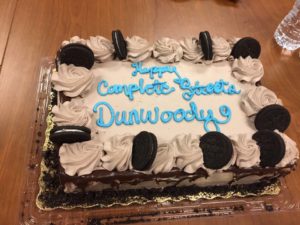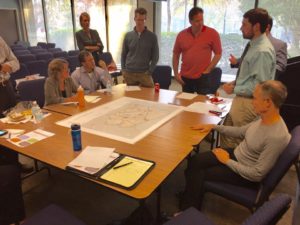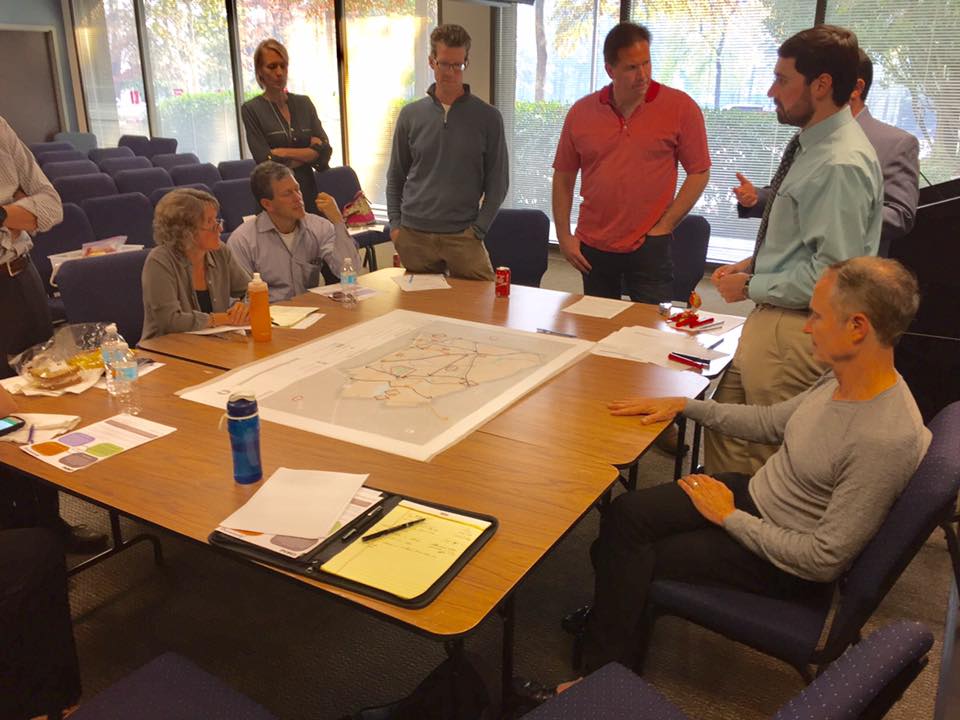 Focus Group Meeting Handout