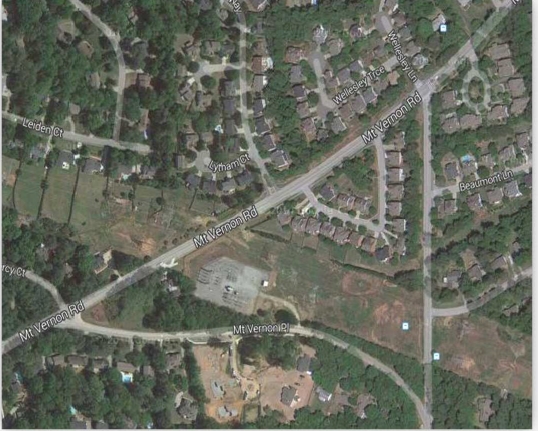 Please do a quick review and send your comments to our council & Public Works staff at: [email protected] & [email protected] & [email protected]
Or, attend the Council meeting tonight at 6 pm. Arrive by 5:45 pm, sign up for public comments and speak in favor, support or with specific recommendations & feedback.
DETAILS
There are three components to the plan. Click HERE on Heneghan's Blog to review the complete proposal. Here's some quick thoughts:
Mount Vernon Road at Tilly Mill Road: Are bike lanes included here?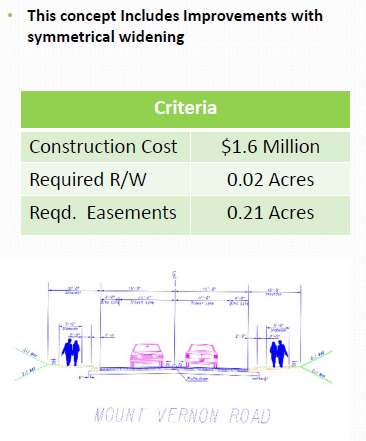 Tilly Mill Road at Mount Vernon Place: Why can't this be a 3-way stop? Just take Mt. Vernon Place to a 9–degree angle to Tilly Mill. Would be CHEAPER, SAFER, and CALM TRAFFIC. The proposed realignment WILL increase traffic speeds on Tilly Mill.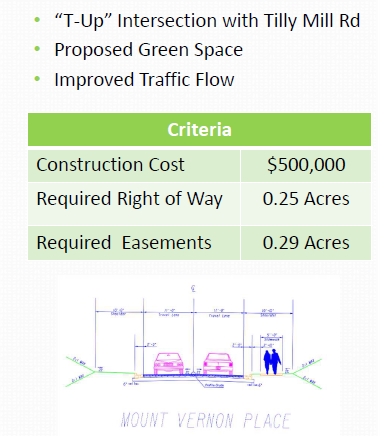 Tilly Mill Road Corridor: Proposing a 10-12' multi-use facility on the west side of the road. This trail could later be extended to provide connectivity to the Georgia State University Dunwoody campus using the existing right of way. (The other alternative would have been bike lanes & sidewalks.
Should we talk about a nice 10-ft wide sidewalk AND bike lanes here? What about 4-ft wide bike lanes and a 2-ft buffer separation between bicycles & cars?
To learn more about cycletracks and separated & protected bike lanes, checkout our post on the Chamblee Dunwoody Gateway Corridor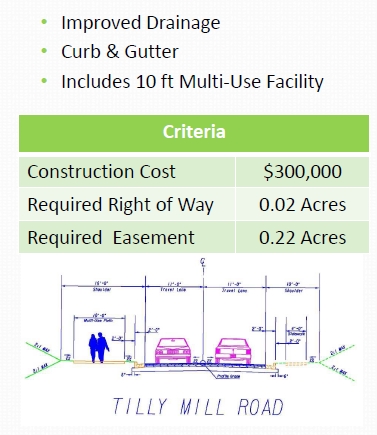 What we don't see: Traffic Calming measures. Mid-Block Pedestrian Crossing Safety Islands.
In closing, we're not making any other specific recommendations.
ASK: Please take a few minutes to review the plan and provide your feedback.