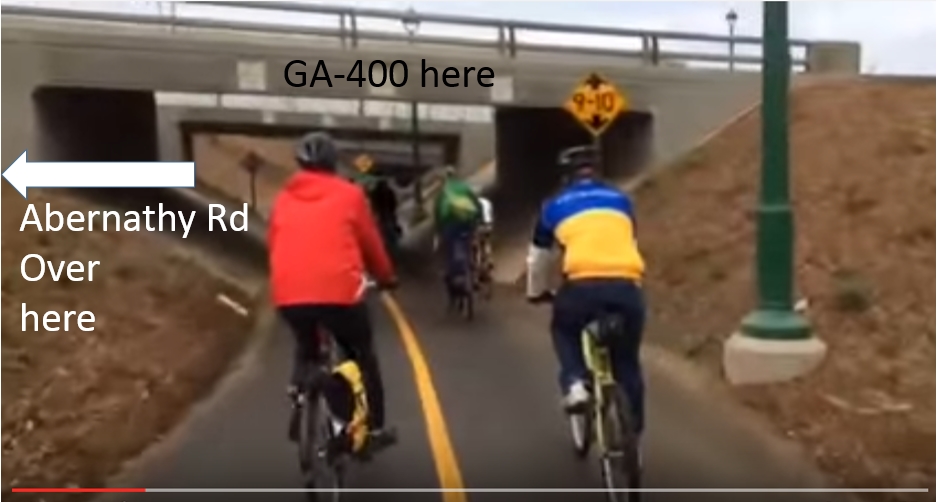 If you don't ask
Starting two years ago, your friends at Bike Walk Dunwoody, Georgia Bikes, PEDS, Atlanta Bicycle Coalition, PATH Foundation and many more came together and asked the Georgia DOT to accommodate human-powered transportation choices both THROUGH the 400/285 interchange, and any on-street portions that were being rebuilt. With great thanks to the City of Sandy Springs, PATH Foundation & GDOT, the trail accommodation was made. In the meantime, we've been working on the two on-street portions of this massive project: a) A new bridge will be built on Mt. Vernon over SR-400; and b) Abernathy under SR-400 will have a Diverging Diamond Interchange (DDI) built (for reference, Ashford Dunwoody over 285 is a DDI). We've been successful in getting a 5-ft wide bike lane on the Mt. Vernon bridge, plus 10-ft wide sidewalks. Now lets talk about the DDI on Abernathy.
Project Background
Reference to our 2014/2015 Campaign, click HERE . This has TONS of letters of support, research, examples and the project background.
Today for the DDI
GDOT is proposing 10-ft wide sidewalks on both sides of the road up to the DDI. Then like at Ashford Dunwoody, the pedestrian has to walk to the middle of the DDI and go in-between two cement barriers in the center. They aren't planning anything (yet) for bikes, except to use the center walkway. We don't want to mix bikes & peds on this facility, or have bikes to push & wait for crosswalks.  
No Bike lanes committed (yet)
As of today, GDOT has not committed to bike lanes with this project.  As a minimum, we'd like to see continuous 5-ft wide bike lanes along the entire project corridor: From Peachtree Dunwoody, through the DDI, to Barfield. But this is not yet guaranteed. 
Here's a video from this past summer of a DDI in Colorado that does have a bike lane.
But Wait!! What if???
What if you could do what they did two years ago in Sacramento, California, and build a "continuous bicycle and pedestrian pathway separated from vehicular traffic with grade separated undercrossings at the freeway ramps." In other words, basically a tunnel that goes under the road crossings so you can just keep on walking or riding through this interchange.
Here's a quick video from the perspective of a person on bicycle riding under & through this interchange in California

News story, click HERE
TV coverage, click HERE
Today (12/6/2016)
We just had a meeting with GDOT to discuss the on-street projects. At the end of the meeting, we simply said, "Geez, what if we could build a dedicated bike/ped tunnel through, across and under the DDI?" And they responded, "Well, let us know what it would take." And how much money, of course. Sooo……Hmmmm…..????
So we left the meeting, called up our friends at the PATH Foundation and are have asked them a SWAG cost estimate, order of magnitude to build something like this. GDOT has until around the end of January before the project design is frozen.
Our effort in the News
12/13: Sandy Springs Reporter Newspapers article click HERE.
12/19: CBS Atlanta 46 TV Coverage: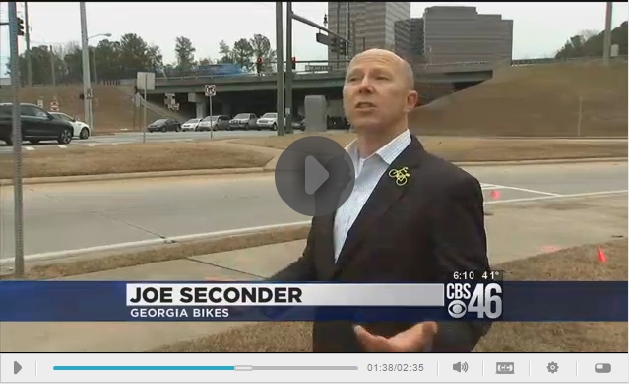 References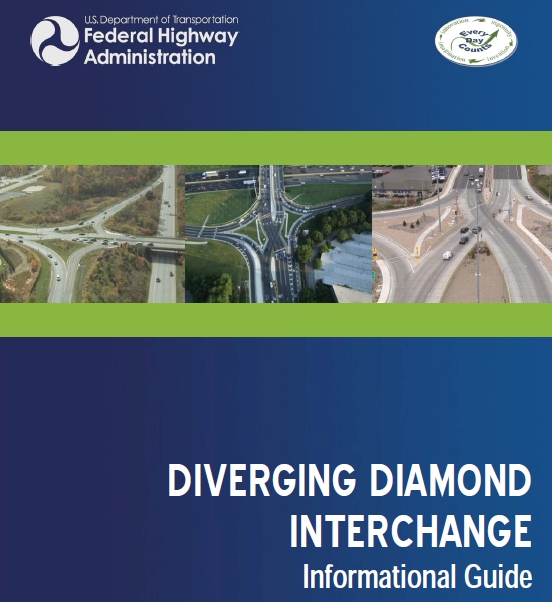 The Federal Highway Administration has published guidelines on DDIs. It was produced in 2014, after the Ashford Dunwoody DDI was built. It has a entire chapter focused on Multi-Modal access. Feel free to check it out. Click HERE.
Next Steps
After we get the cost estimate, we need to get some financial commitments. Say, for example from two very large corporations that have their headquarters within a mile of this project?? Anyone out there interested in helping connect us with corporate or foundations that would be open to having a conversation?
— We ALSO need to get a commitment from GDOT to at least install bike lanes.
Stay tuned and fingers crossed!!
Want to Help?
Have some good executive level contacts with nearby corporate offices such as Mercedes Benz & UPS? 
Provide us your contact information and we'll be in touch