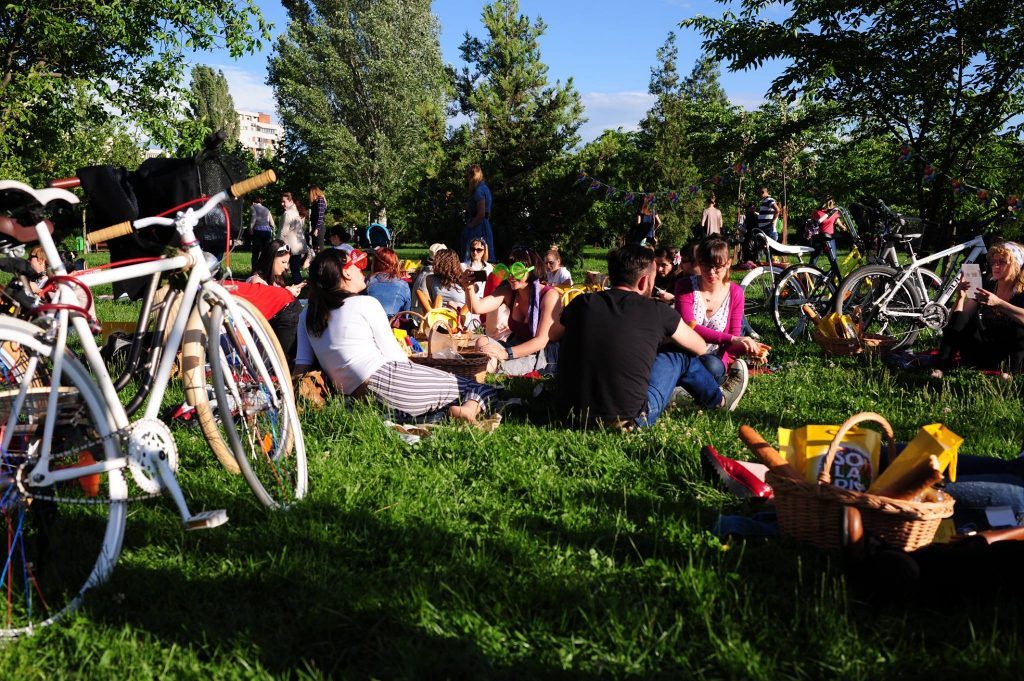 Post Event Update:
We had a great turnout on a beautiful fall day. Many enjoyed either the trail ride or the bike infrastructure tour. We celebrated Dunwoody's first bike repair station, and had a great time during the picnic social at Pernoshal Park.
More event pictures are posted here
---
Say hello to your Dunwoody friends and neighbors and enjoy a lovely fall afternoon with a picnic and bike ride. This will be a 100% potluck / BYO Picnic BBQ. We'll have three different ride options. The rides will end around the same time, so we can enjoy hanging out afterwards for the picnic / social.
Date/Location
Sunday, October 9, 2016
Pernoshal Park Pavilion
2070 Pernoshal Ct, Dunwoody, GA 30338
---
Who
The event is open and welcome to all "Friends of Bike Walk Dunwoody". If you support our cause, please join us! Bring your spouse, kids, parents, friends, neighbors, co-workers and anyone else you'd like to invite.
---
Starting Times
4:00 pm  – Picnic
3:00 pm – Trailway bike ride, Ride the Dunwoody Trailway from Chamblee-Dunwoody to Brook Run;- All ages & abilities. Helmet required.
2:30 pm – On-Street Tour of sample bike infrastructure (Bike Lanes, Trails, etc.) — current, proposed and possible. Led by Joe Seconder. Stop at various points and discuss. Note: Must be at least age 18, be comfortable riding on roads, helmet required.
2:00 pm — Full on road ride around 20 – 24 miles. Note: Must be at least age 18, be in road riding condition able to ride at an 16 mph average, comfortable riding on roads, helmet required.
1:00 pm — Setup. Volunteers needed to help set up the area.
---
RSVP
For planning purposes, kindly RSVP online. Click HERE
Facebook Event, Click HERE
---
Donations
We will kindly ask for donations to offset the rental costs and to help support the efforts of Bike Walk Dunwoody.
---
T-Shirt
On a first come basis while supplies last, participants will be eligible to receive the 2016 edition of the Bike Walk Dunwoody T-Shirt
See you there!