In celebration of Bike Month, Bike Walk Dunwoody & the City of Dunwoody is hosting a Bike to Lunch Day with Mayor Denny Shortal on Wednesday, May 8th. Bring your bike to the City Hall parking lot at 12:15 pm for a 12:30 pm prompt departure, riding with the mayor, city officials and friends to lunch at Tin Lizzy's. Enjoy the fresh air and friendly atmosphere while promoting people-powered transportation. The short ride will take place entirely within dedicated bike lanes. We'll make a short detour to check out the new Trailway Bridge crossing to Georgetown on the way. Tin Lizzy's will provide free chips and salsa and a 10% discount for all participants.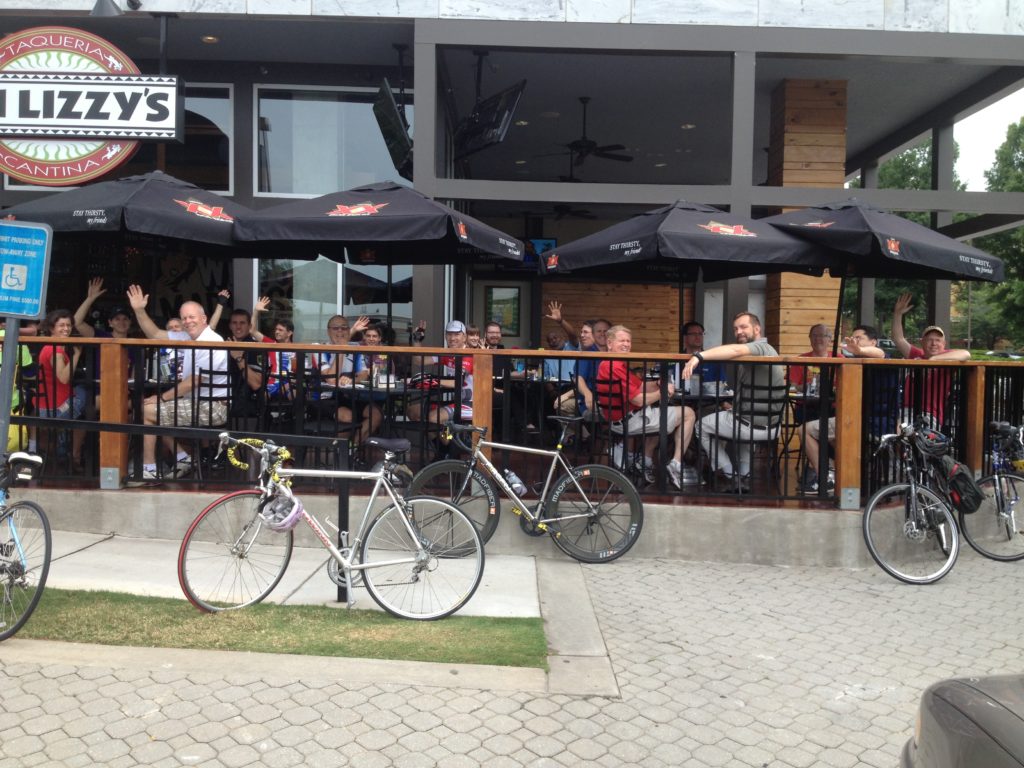 WHEN: Wednesday, May 8th at 12:15 pm
WHERE: City Hall—4800 Ashford Dunwoody
Don't believe our mayor rides his bike around town? Check out this short video!
Helmets required. Riders under the age of 18 must have parent or adult accompanying them.
Please RSVP HERE on the EventBrite site so we can make sure the restaurant is ready to handle all of us