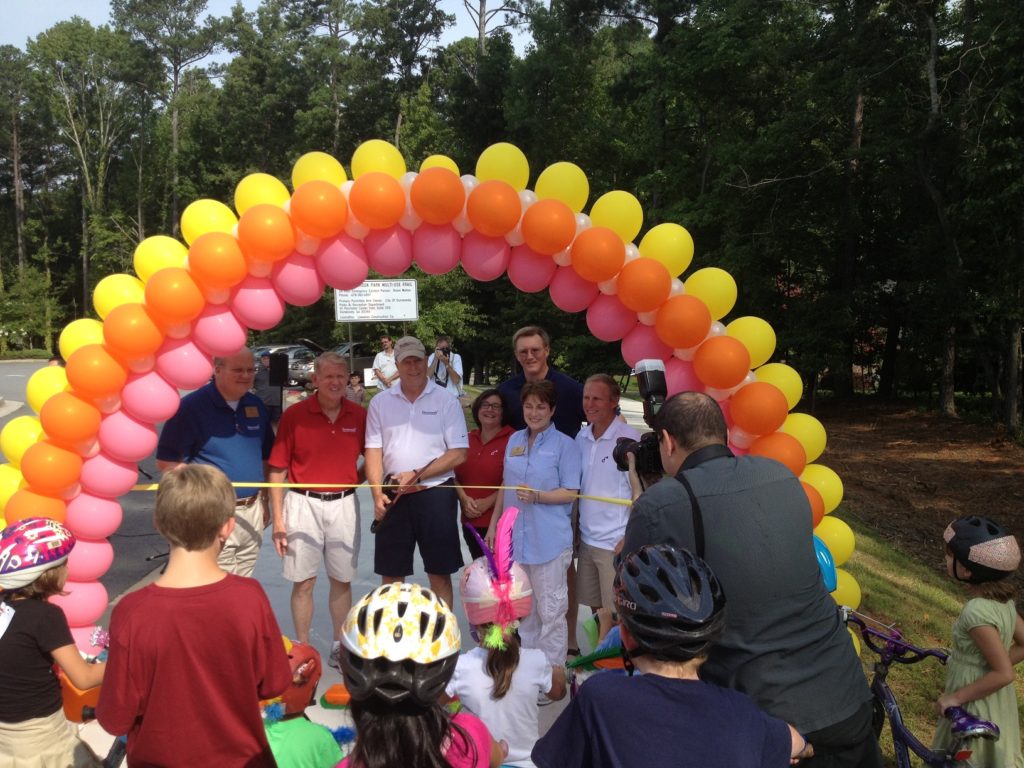 Bike Walk Dunwoody joins forces with the City of Dunwoody and invites residents and community members to join the celebratory opening of the newest park in the city. For folks who like to ride their bikes on newly-poured concrete trails, now is your chance! This will be a leisurely ride of about three miles. We'll start from the new park on North Shallowford, head through the woods and across a creek to ride the loop around Brook Run Park.
We roll at 5:00 pm. Our friends from REI will be on hand before the ride with a bike tech and lead us off in support.
Festivities begin on Friday, April 29th at 4:00 p.m. at the Park at Pernoshal Court (located at 4575 North Shallowford Road) with an honorary ribbon cutting by Dunwoody Mayor and City Council.  The official park opening will be followed by celebratory merriment, such as: food trucks, soccer games for the kids, all ages bike ride on trail, Movie on the Meadow, lawn games and much more.
Park Opening Celebration Activities:
4:00 p.m. – Ribbon Cutting
5:00 p.m. – Bike-Walk Dunwoody – Bike loop ride for all ages along trail (loop Brook Run trail)
5:00 p.m. – Chiefs Futbol Club – Soccer games and fun for kids
8:15 p.m. – Movie On The Meadow at dusk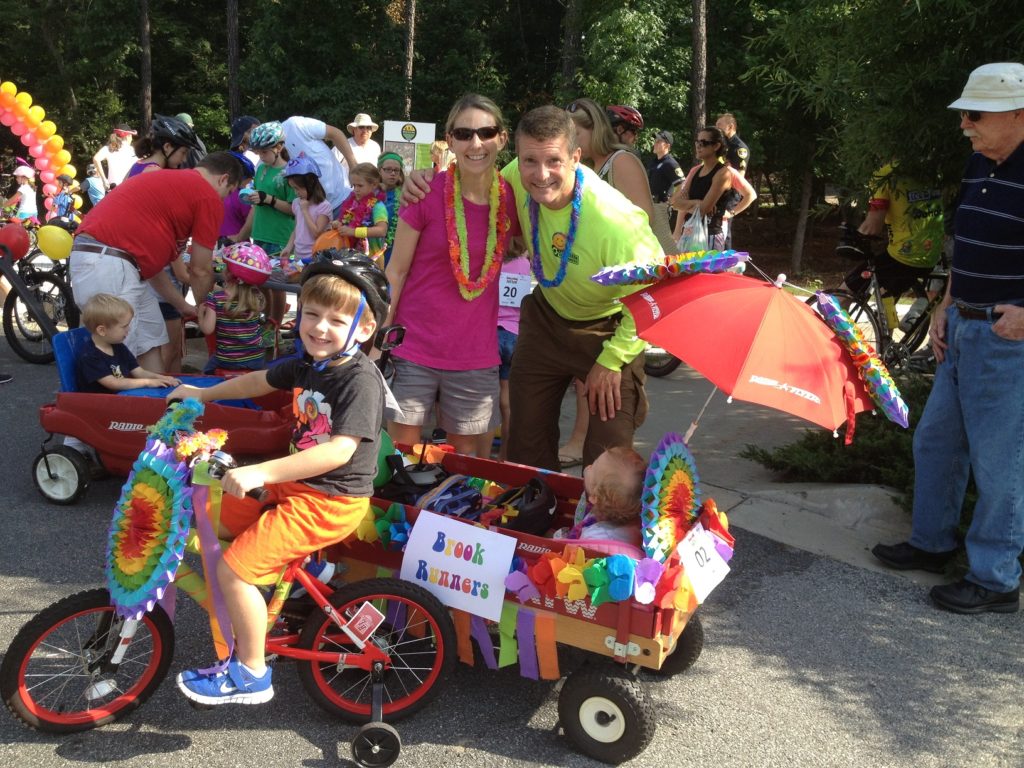 For more details, see the city's website here.
Thanks for your support