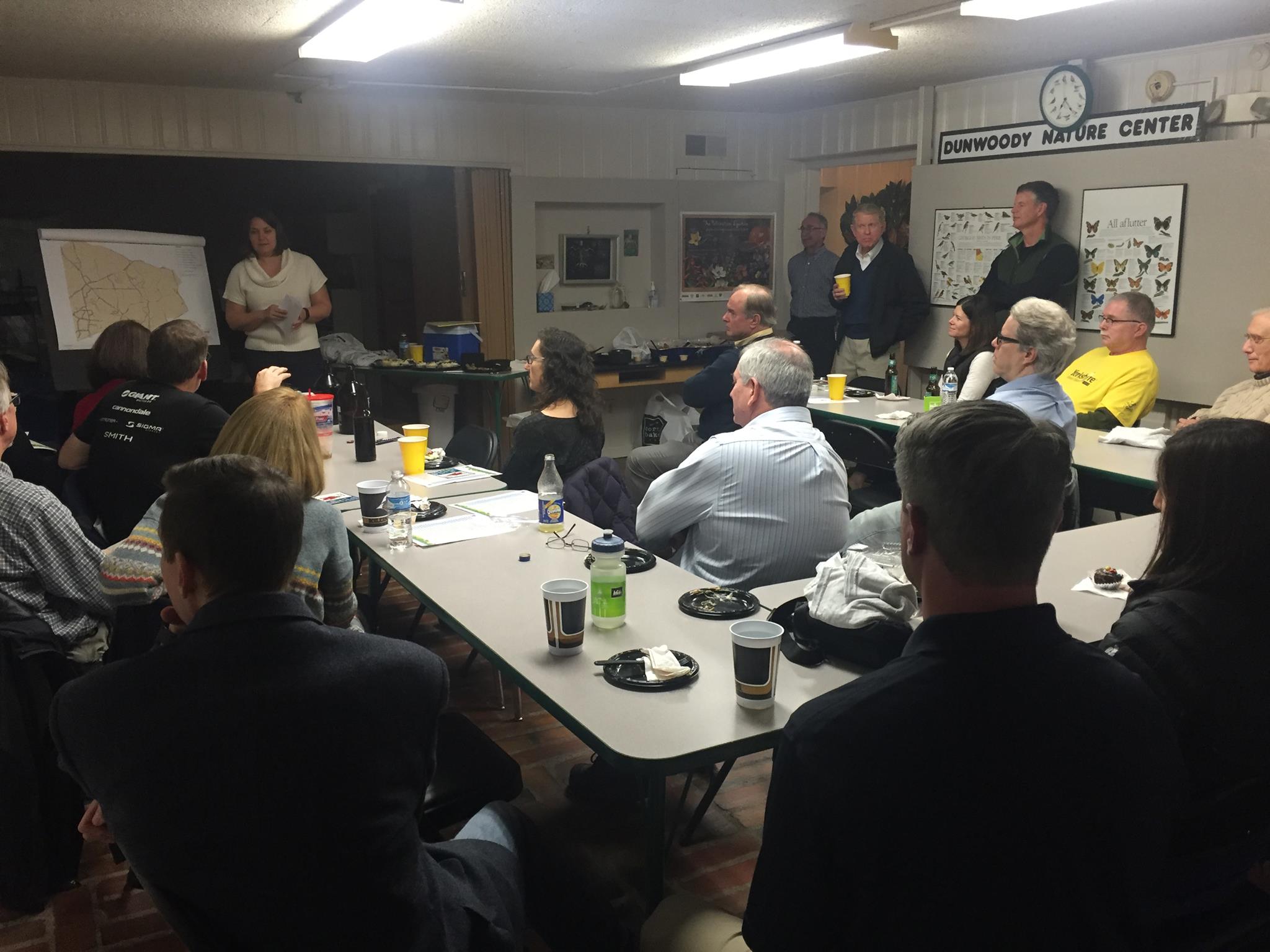 Socialize with your friends & neighbors. Learn about upcoming projects and plans in Dunwoody & our region that support safe human-powered movement. Provide input and collaborate on our upcoming initiatives and what is planned by the city, our neighbors and the Perimeter Community Improvement District.
DATE AND TIME
Thursday, November 9, 2017
6:30 PM – 8:30 PM
LOCATION
Dunwoody Nature Center
5343 Roberts Drive
Dunwoody, GA 30338
Appetizers will be provided (TBD)
BYO Beverages
Social / Mixer: 6:30 pm until 7 pm-ish
Meeting thereafter
Meeting Topics include
* Hello from new Community Development Director, Richard McLeod
* Dunwoody Public Works: Update on Master Transportation Plan, Update on Bike/Ped/Trails: Budgeted & approved and potential in 2018 and beyond. Regional Connectivity.
* Perimeter Community Improvement District Trail Plan Update (Invited)
* Bike Walk Dunwoody Organizational Meeting, Volunteer roles.
Our Social/Meeting is open to the public. Please invite your friends & neighbors.
Small donations are greatly appreciated to help defray operational costs. 
To RSVP, please go here