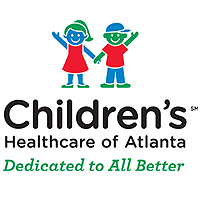 Great News: March 3, 2015 – Children's Healthcare of Atlanta (CHOA) has announced their endorsement in support of asking the Georgia Department of Transportation in providing pedestrian, bicycling and trail accommodation with the I-285/SR-400 projects!
Linda Matzigkeit, the Chief Administrative Officer of CHOA said, "… we wholeheartedly endorse Georgia Bikes' proposal to incorporate sidewalks, bikes lanes and space for multi-use trails into the GDOT's improvement project in the area of Georgia 400 and Interstate 285."
"By going the extra mile to integrate bike paths, sidewalks and trail space into your project from the outset, you will play a meaningful role in addressing this critical health challenge for generations to come."
She further emphasized that these accommodations would,"…help set a national best practice, leading the way for other innovative cities in their efforts to reduce traffic congestion, increase the use of alternative transportation and support community health."
We wholeheartedly thank and welcome CHOA in joining our broad-based coalition in providing human-powered transportation choices with this critical regional transportation project.
For a copy of CHOA's letter, please download here: CHOA Letter of Support
To learn more about our efforts, project details and voice your support via an on-line petition, please review our information at this PAGE.